Domestic Abuse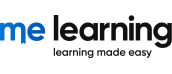 Overview
Domestic abuse is a serious and widespread problem which affects nearly 10% of women and 5% of men every year. In this course you will learn who is at risk and how the law can help. You will also learn about domestic abuse from the perspective of both the victim and the perpetrator.
Audience
This course is intended for anyone who needs to learn about domestic abuse. Note: This course can form part of an induction programme for new starters, it is also intended for all people who want to improve their knowledge and continue their professional development.
About this course
This course contains the following three modules:
Domestic Abuse - The Problem and the Law
Domestic Abuse - The Perpetrator
Domestic Abuse - The Victim

Upon successful completion of all three modules you will be automatically awarded a certificate containing the course name, completion date, CPD hours and learning objectives.

The course contains additional resource materials, useful links and a refresher guide.
Objectives
This course will enable you to:
Know what domestic abuse or violence is
Understand the nature of domestic abuse
Know who is affected
Learn how the law can help victims of abuse
Know what the police can do
Learn about the range of situations victims might experience
Understand the effect the abuse can have
Learn how victims think about their abuse and the abuser
Know the effect it can have on the children living in abusive households
Understand why victims sometimes don't leave
Know what victims need to feel so they can leave abusive relationships
Learn how you should deal with victims of domestic abuse
Know the risk assessment tools available to help you make decisions about managing risk and increasing safety
Learn about the Multi-Agency Risk Assessment Conference
Learn about the role of the Independent Domestic Violence Advisor
Learn about what abuser's think
Learn how the abuser sees the world
Learn who is responsible for abuse
Know what treatment is available to abusers
Learn how abuse can be prevented
Content
Here are a few topics covered in this course:
Do we have a problem? | What is domestic violence / abuse? | Examples of abuse | Who does it affect? | What's your attitude? | Risk factors | Unreported cases | A private matter? | Is it a crime? | The law: civil and criminal | Charlotte's story: civil law | Criminal law | The police | Restraining Order | Domestic Violence, Crime and Victims Act 2004 | Injunctions | Has domestic abuse occurred? | Meet the victims | Do women choose violent men? | The effect on victims | It's not abuse | It was probably my fault | It doesn't happen often | I can't leave | The children of domestic abuse | The effect on a child | Why children won't tell | What can you do? | Risk Assessments: DV-RAM and CAADA-DASH | Very high risk of domestic abuse | Independent Domestic Violence Advisor (IDVA) | What victims need to leave | Do's and Don'ts | Who can help? | Intergenerational theory | Relying on theory | Meeting the perpetrator | What's your viewpoint? | I didn't hit her hard | Wants, needs and interests | Who is responsible? | I lost control | I can't control my behaviour | Understanding his world | Other contributing factors | The premorbid personality | Rejection and inadequacy | Treatment | Perpetrator programmes | Preventing abuse