AgilePM® Project Management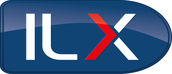 Course Overview
The Agile Project Management™ (AgilePM) certification aims to address the needs of those working in a project-focused environment who want to be agile.
Agile projects are characterised by highly self-empowered teams delivering products incrementally with a focus on early delivery of real benefits to the business. Unlike more traditional approaches, Agile projects fix time, cost and quality at the early phases of the project and manage contingency by developing a clear view of priorities in collaboration with the business.
Based on the proven fundamentals within DSDM Atern, the AgilePM certification lives up to its name by providing users of the methos with the core principles needed to facilitate a successful project, whilst allowing a degree of scope and agility that not many other methodologies provide. ILX Group's Agile Project Management™ (AgilePM) Foundation e-learning has been fully accredited by the APM Group and will prepare you for the formal examination.
Please note that the exam for this certification is not included with this course but can be purchased separately from the course publisher. Booking details for the exam are provided on request.
Target Audience
With a clear, concise and detailed perspective on project productivity, the Agile PM certification is useful to all candidates and competency levels ranging from highly experienced project managers to those new to the industry.
Learning Outcomes
Session 1 - Introduction to Agile
Introduction to the basic concepts of AgilePM and its history, along with its eight underlying principles
Session 2 - Roles & Responsibilities
Introduces the roles and responsibilities that are recommended by DSDM Atern.
Session 3 - Preparing for Agile
This session examines the way AgilePM views the project constraints, explains the factors affecting project success and describes the AgilePM approach to testing and configuration management.
Session 4 - Process & Products
This session examines how the AgilePM views style differs from a more traditional project approach. It goes on to look at the phases of the Agile lifecycle and the different configurations, and looks at the key documents used across the Agile lifecycle.
Session 5 - Communications
A detailed look at how AgilePM uses different techniques to improve project communications.
Session 6 - Prioritisation, Timeboxing, Control & Risk
This session looks at techniques such as the MoSCoW principle and the concept of Timeboxing in an Agile project. It goes on to look at maintaining control in an Atern project and describes the way in which Agile helps to mitigate risk.
Session 7 - Requirements, Estimating, Measurement, Quality & Planning
This session describes the estimating and measurement activities used in an Agile project. It goes on to explain how Atern addresses quality and the approach to planning in an Atern project.
Session 8 - Exam Technique
This session introduces users to the format of the AgilePM Foundation exam and provides some useful tips when taking the examination.
Session 1 - Exam Simulator
A timed exam simulator, which provides access to a comprehensive database of practice questions.
AgilePM® is a registered trademark of Dynamic Systems Development Method Ltd. All rights reserved