Finance for Non-Financial Managers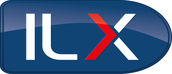 Course Overview
Managers at all levels need to be equipped with the right amount of business acumen to be efective in their roles
Business Acumen is not just fluency in the language of finance, it is the ability to read, understand and interpret financial information to make informed business decisions. Decisions that will positively impact on the financial performance of the organisation.
ILX Group's accredited APMG-International Finance for Non Financial Managers™ course provides the necessary financial literacy and business acumen needed in modern business.
Benefits
Delegates will:
Understand how business decisions affecting the organisations financials and key performance indicators
Be confident in financial discussions – financial fluency – terminology and concepts
Understand of the drivers point of your profit and loss account, and the inter-relationship of the financial statements
Be able to differentiate between profit and cash flow
Develop superior cost management skills and how to conduct effective investment appraisal
Understand the listed company environment and the implications for planning and reporting
Target Audience
This course requires no prior knowledge or experience and is designed for non-financial managers at all levels. It is ideal for:
Project managers
IT and service support managers
Sales executives/consultants and new graduates
Learning Outcomes
Introduction to Financial Statements
Importance of financial measures
Financial accounting and management accounting
The four types of accounts
Three financial statements
Profit and Loss Account
The profit and loss account
Elements of the profit and loss account
Costs in the profit and loss account
Your own figures
Balance Sheet
Definition
Sources and use of figures
Format of the balance sheet
Inter-relationship with the profit and loss account
Examples of formats
Your own figures
Cash Flow
Profit and Cash
Elements of Cash Flow
Managing Cash and Loans
Practical Applications of Cash Flow
Your own figures
Costing Decisions
Introduction
Variable and Fixed Costs
Cost Structure and Methods
Break-even
Product Costing
Your own figures
Introduction to Financial Analysis
What is financial analysis
Financial analysis in practice
Investment Appraisal
Cash Flow and Relevant Costs
Pay Back
Present Value and Discounting
Discounted Cash Flow
Sensitivity Analysis
Case study
Profit Margin
Profit Margin Ratio
Comparison by Industry
Supermarkets
Aircraft Manufacturing Industry
Profit Margin Flowcharts
Your own figures
Asset Turnover
Concept of Asset Turnover
Asset Turnover Flowchart
Working Capital Ratios
Fixed Asset Turnover
Analysis by Industry - Supermarket
Analysis by Industry - Aircraft Manufacturing
Your own figures
Return on Capital Employed
What is Return on Capital Employed?
Elements of ROCE
Comparison of ROCE
Financial Analysis with ROCE
Your own figures
Mock Exam Simulator
Allows you to assess your own capability prior to taking the formal examination
Please note that the exam for this certification is not included with this course but can be purchased separately from the course publisher. Booking details for the exam are provided on request.
The International Finance for Non Financial Managers™ course on this page is offered by ILX Group an Accredited Training Organisation of The APM Group Ltd.
APMG International Finance for Non-Financial Managers is a trademark of The APM Group Limited. All rights reserved.